Isabelle Thill
Founder of Exhale Yoga Luxembourg
Although I am grateful to have been born in the perfect bubble which is Luxembourg, I have always been passionate about traveling to discover new cultures and explore the diversity of yoga styles.
Long before becoming a teacher myself, yoga was an essential part of my life. My very first teachers were Denise Pesch and Fredric Bender from Yoga La Source in Luxembourg and they both had a strong influence on me choosing the path of yoga. In 2004, I met Michael Hamilton, a South African Ashtanga yoga teacher, in Shanghai and he inspired me to take the next step and to enroll for the Sivananda Yoga Teacher's training in India. Years later I received my certification as a Jivamukti Yoga teacher in New York.
After countless workshops, retreats, and teacher trainings, I am still under the spell of yoga. I am thankful for the precious tool of yoga, which saved my life more than once and makes me constantly grow. Diving deeper into the physical as well as the spiritual yoga practice is a never ending journey.
I have been blessed to meet the most incredible and inspiring mentors, all of them influenced my own teaching enormously.
Rolf Naujokat, who keeps my first love, Ashtanga yoga, alive. Dechen Thurman and Anja Kühnel, both vegan activists, introduced and awakened my love for Jivamukti Yoga. I bow down with gratitude to the founders of this method, Sharon Gannon and David Life. Cameron Shayne, creator of Budokon, taught me how to cultivate my inner warrior, to be fearless and take accountability for my acts. Duncan Wong, the most fabulous martial artist and yogi, showed me how to overcome my own limiting thoughts and believes to aim for the stars.
I discovered Vipassana meditation in South Africa and it became part of my daily routine.
After many years of having been a freelance yoga instructor, I created my first studio, yogaroom belair, in 2008, followed by yogaloft luxembourg in 2012. In 2016, I moved to Capetown, where I founded Exhale Yoga, a Jivamukti Yoga affiliated studio. During the years in South Africa, I set up Inhale Yoga, promoting selfless service, with a main goal to introduce yoga in local communities. I will keep the same spirit at Exhale Yoga Luxembourg and teach yoga classes on donations.
In 2020, I became resident teacher at the Jivamukti school in Paris.
The current health crises brought me back to my home country, where I created a new studio, Exhale Yoga, at my old address in Luxembourg-Merl. I hope to be able soon to continue organizing yoga retreats in India, South Africa and Provence. Capetown will always stay my second home, it keeps me humble.
Yoga gives me the courage to BE MY SELF and the strength to make the world a better place. There are no words to express my gratitude towards my two grown up children, who remain my most important teachers and all the committed yoga practitioners who crossed my path.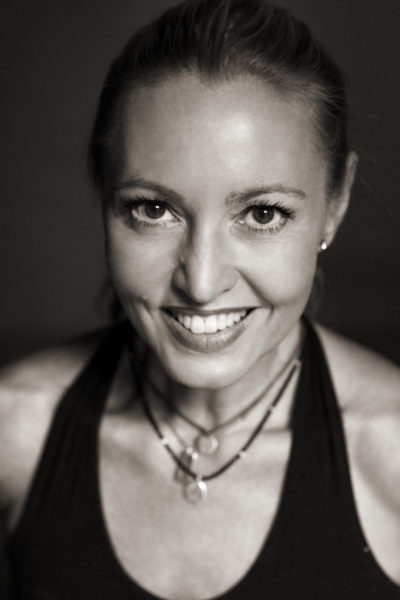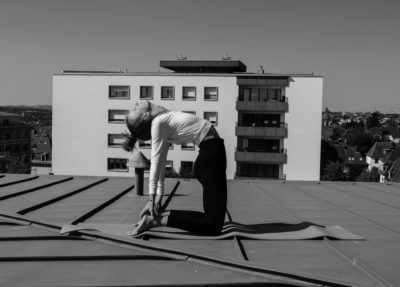 Nicole Olenskaia
Nicole Olenskaia, is a 200H Hatha Yoga and Meditation guide. Taking her roots from dancing and gymnastics, Nicole explores the practice of yoga by intuitive sequencing with the purpose of giving freedom, inspiration and methods of understanding your own mind-body connection by creating a dialogue between both. The main goal of her practice is to gain knowledge about the art and practice of yoga and meditation and to be able to witness the echoes of the practice not only on the mat, but further beyond."