Isabelle Thill
Founder of Exhale Yoga Luxembourg
Although I am grateful to have been born in the perfect bubble which is Luxembourg, I have always been passionate about traveling to discover new cultures and explore the diversity of yoga styles.
Long before becoming a teacher myself, yoga was an essential part of my life. My very first teachers were Denise Pesch and Fredric Bender from Yoga La Source in Luxembourg and they both had a strong influence on me choosing the path of yoga. In 2004, I met Michael Hamilton, a South African Ashtanga yoga teacher, in Shanghai and he inspired me to take the next step and to enroll for the Sivananda Yoga Teacher's training in India. Years later I received my certification as a Jivamukti Yoga teacher in New York.
After countless workshops, retreats, and teacher trainings, I am still under the spell of yoga. I am thankful for the precious tool of yoga, which saved my life more than once and makes me constantly grow. Diving deeper into the physical as well as the spiritual yoga practice is a never ending journey.
I have been blessed to meet the most incredible and inspiring mentors, all of them influenced my own teaching enormously.
Rolf Naujokat, who keeps my first love, Ashtanga yoga, alive. Dechen Thurman and Anja Kühnel, both vegan activists, introduced and awakened my love for Jivamukti Yoga. I bow down with gratitude to the founders of this method, Sharon Gannon and David Life. Cameron Shayne, creator of Budokon, taught me how to cultivate my inner warrior, to be fearless and take accountability for my acts. Duncan Wong, the most fabulous martial artist and yogi, showed me how to overcome my own limiting thoughts and believes to aim for the stars.
I discovered Vipassana meditation in South Africa and it became part of my daily routine.
After many years of having been a freelance yoga instructor, I created my first studio, yogaroom belair, in 2008, followed by yogaloft luxembourg in 2012. In 2016, I moved to Capetown, where I founded Exhale Yoga, a Jivamukti Yoga affiliated studio. During the years in South Africa, I set up Inhale Yoga, promoting selfless service, with a main goal to introduce yoga in local communities. I will keep the same spirit at Exhale Yoga Luxembourg and teach yoga classes on donations.
In 2020, I became resident teacher at the Jivamukti school in Paris.
The current health crises brought me back to my home country, where I created a new studio, Exhale Yoga, at my old address in Luxembourg-Merl. I hope to be able soon to continue organizing yoga retreats in India, South Africa and Provence. Capetown will always stay my second home, it keeps me humble.
Yoga gives me the courage to BE MY SELF and the strength to make the world a better place. There are no words to express my gratitude towards my two grown up children, who remain my most important teachers and all the committed yoga practitioners who crossed my path.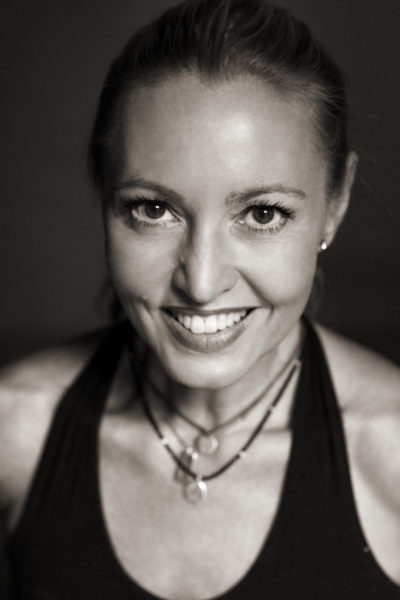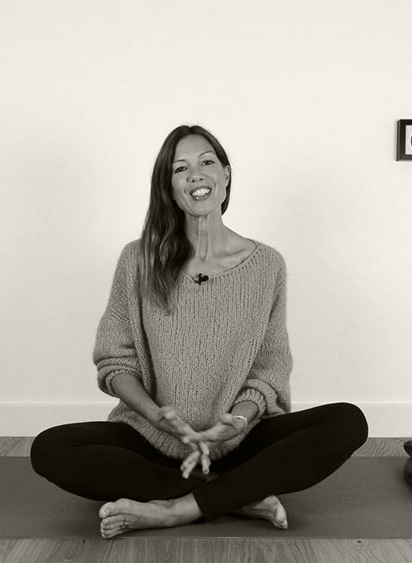 Pamela Strasser, MA MSc
As a Positive Psychologist and licensed Mindfulness teacher, I am passionate about the science of wellbeing and especially about helping people to discover and express their true selves. Yoga and somatic movement play a key role in this journey of uncovering one's uniqueness: our body tells our own story and by getting to know our body, we can discover our own potential. With every yoga practice, we create more space in our body, more space in our mind, more space in our heart and more space in our life to find the courage to be who we really are.
My yoga and mindfulness classes have a strong element of somatics to them, to help you reconnect with yourself and get to know your body and its interplay with your mind and your emotions better. You will not only learn to meet your (momentary) limitations with self-compassion, but gradually develop more strength, more flexibility, more balance and more flow both in your practice and in life.
I was introduced to yoga as a child, but then stopped practicing until 2004. Since then, I have explored different styles including Hatha, Ashtanga, Yin, Sivananda, Scaravelli and Somatic movement. I have completed several yoga and somatics trainings and further my education in regular teacher intensives, retreats and workshops around the world.
I now teach somatic yoga.
In my free time, I love to travel, swim, read, hike, paint, write poetry and explore new places and cultures.
You can find more of my work, online courses and free resources on my website: www.makelifegr8.com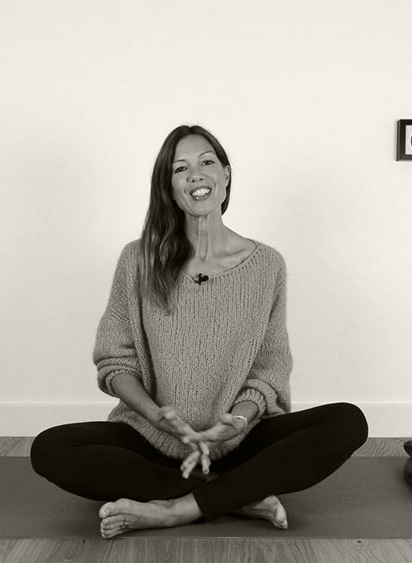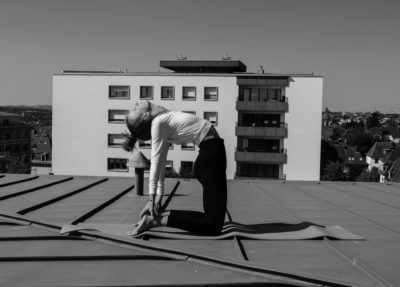 Nicole Olenskaia
Nicole Olenskaia, is a 200H Hatha Yoga and Meditation guide. Taking her roots from dancing and gymnastics, Nicole explores the practice of yoga by intuitive sequencing with the purpose of giving freedom, inspiration and methods of understanding your own mind-body connection by creating a dialogue between both. The main goal of her practice is to gain knowledge about the art and practice of yoga and meditation and to be able to witness the echoes of the practice not only on the mat, but further beyond."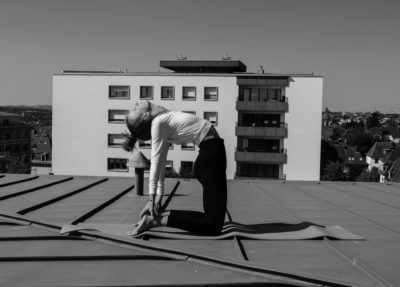 Rebecca Hannah
Rebecca Hannah has a yogic background in Ashtanga, Vinyasa flows, Yogic Arts, KiDo Kids Yoga and so much more. Her yoga expertise spans from England to Thailand to China. She has taught from Ibiza, Spain, to Kenya, Africa and from Mexico to California. Rebecca is affectionately known as Pixie for her size and spritely demeanor.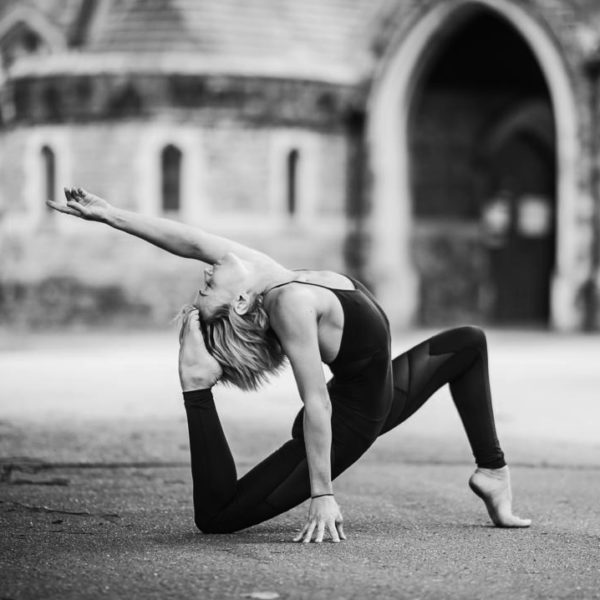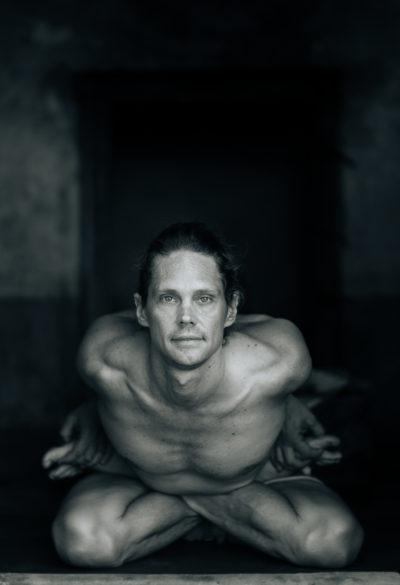 Michael Schabort
Michael, from Cape Town South Africa, has been influenced greatly and taught by some of the world's most renowned teachers in the Krishnamacharya lineages. Most notably Shimon Ben Avi, Michael Hamilton, and Sharath Jois, grandson and devoted student of the foremost Guru of Ashtanga Yoga Shri K. Patthabi Jois. It was the year 2000 when he was first introduced to the practice of the Ashtanga vinyasa by his Waldorf School teacher Penny Collins and her teacher, who often visited Capetown, Michael Hamilton.
At a young age, this system came easy to internalize, and there was no question for him that this vinyasa yoga method and its spiritual philosophy would become a life long practice. Ten years later he found himself in Mysore India where he met his primary teacher Sharath Jois at the KPJAYI where he continues to return to annually for further studies.
After setting up the Mysore Yoga program with AIRYOGA in Wood Stock Capetown in 2012 he continued studying and teaching the Mysore method worldwide. He began assisting his teacher Michael Hamilton in Zurich during the summer of 2013 before moving on to live in Munich where he ran his school, Mysore Munich School of Ashtanga Yoga, currently known as, Ashtanga Spirit Munich. Since November 2016, he continued traveling the world, living and sharing the traditional practice in Asia, Central, and Southern America, Spain, and more recently back in his home town in South Africa.
In 2015 after many trips, studying at the KPJAYI in Mysore, he was Authorized level 2 by Sharath Jois, director of the KPJAYI and lineage holder of the Ashtanga Yoga method as taught by K Patthabi Jois. Michael continues to practice under the guidance of Sharath annually at the KPJAYI in Mysore, India.
Being totally committed to this path we call yoga, Michael finds his inspiration in the yogi's who consciously reflect life as an open book. He delights in reflecting on the shastra's (ancient scriptures) and aspires to walk the Yoga Dharma (the way of truth). He attentively teaches with enthusiasm and delights in passing on his understanding and experience of yoga with authenticity, love, and mindfulness.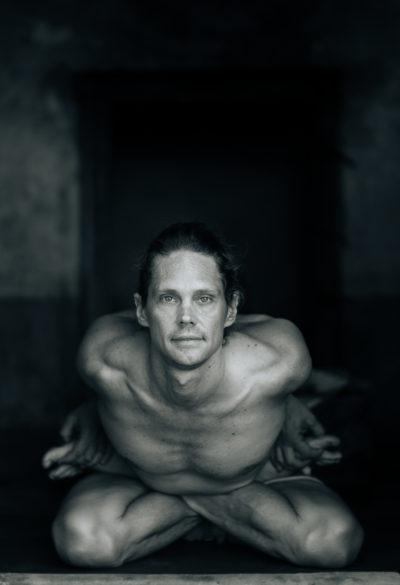 Emilia Ludwig
Emilía is a visiting teacher, bringing us Kundalini Yoga & Meditation. During her time in California and Texas, Emilía trained with renowned teachers such as Tej Kaur Khalsa, Krishna Kaur, Gurudhan Khalsa and Siri Bahadur. Throughout her own life, the teachings of Kundalini Yoga have guided Emilía to explore the deepest parts of herself and allowed her to cultivate an unbroken connection to the heart, which serves as a compass in her daily life.
In Kundalini Yoga & Meditation with Emilía you'll be guided through breathing techniques to improve your state of mind, yoga to balance the chakras, and meditations to inspire joy and ease in your life. Emilía's goal is to awaken our faculties of perception and give her students tools for coming into the present moment throughout daily life.