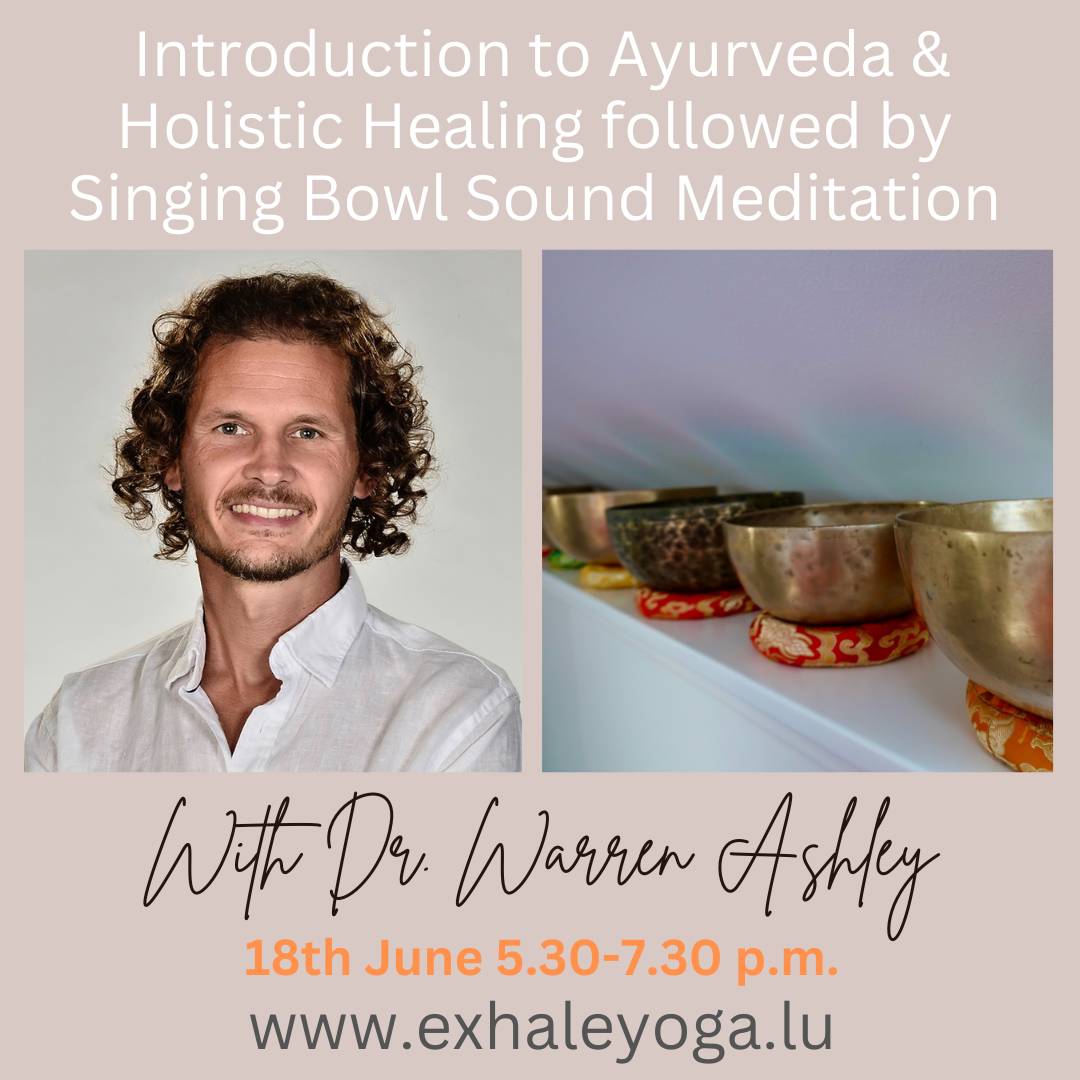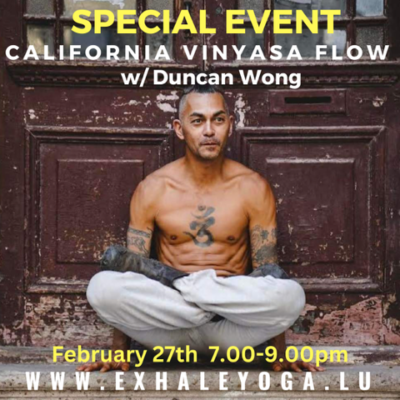 Don't miss the opportunity to discover Duncan Wong, the world renowned Master of Yogic Arts, to explore the roots of Vinyasa.
ABOUT DUNCAN WONG
Duncan is originally from California and currently based in Japan. He is a pioneer in the field of yogic flow motion dynamics which infuses the natural balance of mantra wisdom, warrior flow technology, urban modern dance rhythm and healing bodywork therapy. Any of today's new generation teachers have been fundamentally influenced by his research and innovation in the areas of yoga and movement. Duncan us currently on tour in Europe and will teach a 2 hrs Master Class at Exhale Yoga Luxembourg.
CLASS DESCRIPTION
California Vinyasa Flow
Rooting primarily in the Astanga Vinyasa and Iyengar Yoga traditions, Vinyasa Yoga (Free Form Flow) was born in California from a yogic desire to expand beyond the boundaries of structure, and to explore the deeper therapeutic elements that allow this movement to support a lifetime practice.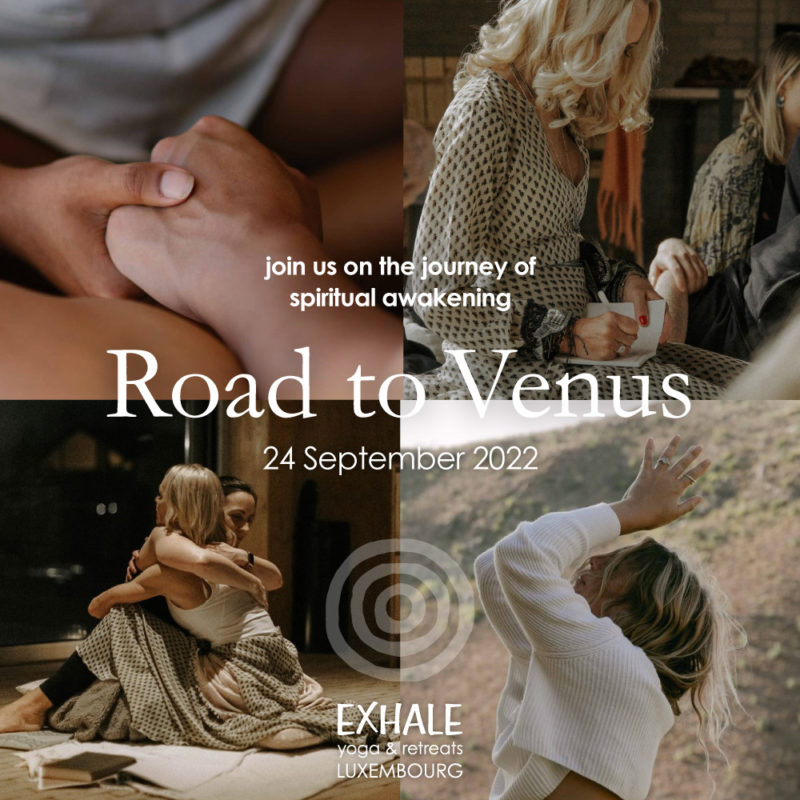 Do you feel the call to connect with yourself
and others on a deep soul level, beyond everyday superficiality?
Tatjana & Cato's soul mission is to support and guide people in the development of their personal and spiritual growth, so that they can stand in their full power and remember who they are in pure divine essence. It's with a lot of excitement that they have designed a beautifully nourishing one-day workshop in Luxembourg, where together we will explore the strong connection between the body, mind and spirit. It will be about developing your own unique sovereignty and inner spiritual leadership, through the main lens of astrology & tantra. It is a place to immerse in the sovereign space of your body — learning how to extend and expand your divine spiritual, sexual energy.
Join them if you are ready to take the next step in your journey of
spiritual awakening and deepening your consciousness.